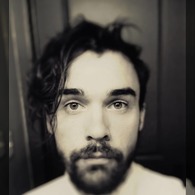 Cardinals vs Rams

Prediction

Odds and Preview

By Staff Writer, rc

Expand Prediction
Arizona or Los Angeles

LATEST

Consensus from 1629 predictions

---

LATEST game chat

Post

Cardinals are planning for QB Kyler Murray, who is listed as questionable for todays game due to a hamstring injury, to play against the Rams, per sources. Only way he doesnt is if Murrays hamstring bothers him during pregame warmups. But plan now is for Murray to play.

— Adam Schefter (@AdamSchefter) December 29, 2019

#Rams CB Jalen Ramsey will not play Sunday vs. Arizona due to a knee injury. On to the offseason...

— NFL Update (@MySportsUpdate) December 24, 2019

Appreciate others, share insights, play the bankroll game and win prizes. It's free to join & play!

To use SportsJaw, you must have cookies enabled.

Welcome to SportsJaw

Thank you for completing your account.

We hope you enjoy the community and all it has to offer. New features are being added all of the time.