NFL News
NBA News
NCAAF News
NCAAB News
NHL News
MLB News
Bettor Insights sorted by time
Shared Link:

Vikings at Seahawks betting lines, odds, pick: MNF point spread toggles around key numberThe Vikings visit the Seahawks in the Week 14 MNF offering, a matchup of the teams holding the two NFC wild-card spots. The betting line for the contest has bounced around a key number during early wagering action. https://www.betchicago.com/vikings-seahawks-betting-lines-odds-pick-mnf-point-spread

Silver Screen and Roll: Lakers vs. Heat Preview: LeBron James and Dwyane Wade face off for the last time

Coming off of their most impressive win of the young season thus far, the Los Angeles Lakers will take on the Miami Heat at Staples Center on Monday night. It will be the final time LeBron James and Dwyane Wade will share an NBA court, capping off one of the greatest friendships/rivalries the league has ever seen.

The Lakers have fared well against teams above .500, but have tended to struggle against teams whose records fall below that mark. They can't afford to take any team lightly, though, and if they do so with Miami, they'll be in for either yet another underwhelming win or could lose outright.

Total points per game for these two offenses is 116 and points allowed is 117. This total is too low at 211.5 .

My Pick: Over 211.5

Won 80% of the Last 10 Picks.

The Hawks were supposed to fall apart when the Legion of Boom disbanded. That collapse never happened as expected- Bobby Wagner has anchored a defense that has been good enough to power Seattle to the 10th-best point differential in the league. Both teams are fighting for wild-card spots, so there is plenty of motivation to go around, should be a good game but Seattle has the better offense, better defense and playing at home. Easy decision for me.

My Pick: Seattle -3

Fear the Fin: Devils at Sharks Preview: Desperate meets desperate

The San Jose Sharks (15-11-5) finish off their season series with the New Jersey Devils (10-12-6) tonight at SAP Center. It's a tale of two desperate teams looking for some answers.

For the Sharks, they can't seem to find an identity. A few good periods of hockey followed by a few bad ones have left the Sharks in 3rd place in the Pacific Division, just six points ahead of the Vancouver Canucks who sit in 6th place this morning. The Sharks split both games on their latest road trip, bringing home two of a possible four points.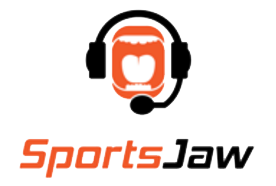 Sign in or signup to Sports Jaw to join the conversation.
To use SportsJaw, you must have cookies enabled.
If you sign up using Twitter, Facebook, or Google, we'll start you off with a network by automatically importing any followers/followees or friends already on SportsJaw. Also, we'll never post to Twitter, Facebook, or Google without your permission. For more information, please see our Login FAQ.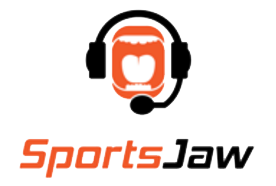 Welcome to SportsJaw
Thank you for completing your account.
We hope you enjoy the community and all it has to offer. New features are being added all of the time.