Pick

Center

7:00pm EST

12/6/2018
Maryland vs Purdue Predictions
830 picks on the side and 340 on the total.
Make Your Pick
Maryland

Terrapins

Purdue

Boilermakers
Maryland Terrapins (7-1) take on the Purdue Boilermakers (5-3) on December 06, 2018, 7:00 PM ET at the Mackey Arena.
ODDS: MARYL +8.5 o/u 149.0
OPEN: MARYL +8 o/u 147
Rankings:
Maryland is ranked #62 in offense and #65 in defense while Purdue is ranked #68 offensively and #90 defensively.
Maryland Stats
Points PG
76.1
145th
Rebounds PG
40.6
33rd
Assists PG
14.4
139th
Points Allowed
63.4
35th
Purdue Stats
Points PG
77.1
124th
Rebounds PG
36.0
205th
Assists PG
14.0
153rd
Points Allowed
67.6
Tied-86th
Betting Trends:

Terrapins are 7-1 (0-0 ATS) this season
Maryland o/u is 3-5 the last 10 games
Maryland is 3-7 ATS in its last 10 games
Maryland is 7-1 SU in its last 8 games
Boilermakers are 5-3 (2-1 ATS) this season
Purdue o/u is 5-3 the last 10 games
Purdue is 4-2 ATS in its last 6 games
Purdue is 7-16-1 ATS in its last 24 games
Prediction: Terrapins 73 - Boilermakers 70.
Betting Pick: Maryland Terrapins +8.5 and UNDER 148.5.
Computer Prediction - Sportsjaw Scorecaster is a free prediction tool using fundamental NCAA basketball handicapping metrics: offensive & defensive stats, NCAAB rankings, score differentials, points scored, FG % and points allowed.
Bettor Insights
No chatter activity yet! Get the conversation started.
December 6 at 9:54am

Won 60% of the Last 10 Picks.

My Pick Maryland +7

@TheTotaler

Not sure why the money came in on Purdue, head scratcher

December 6 at 8:41am

Won 70% of the Last 10 Picks.

Theres not a lot to complain about with the Terrapins right now. Maryland wasnt exactly explosive against Penn State but got the job done 66-59, and fell by just five to a very good Virginia team. Purdue will give the Terrapins some trouble, however; the Boilermakers have scored very well in every game outside of the Wolverines loss (but no one seems to score well against Michigan these days) and pushed FSU to the brink.

Im a little surprised Purdue is favored by so much in this one, however. I dont see Maryland losing by that much if they do fall. Got to take the points.

My Pick: Maryland +7

December 6 at 10:36pm

Testudo Times: Maryland basketball fades down stretch, falls 62-60 at Purdue

Maryland men's basketball fell for just the second time this season, falling to Purdue, 62-60, on the road. It's the No. 23 Terps' (7-2, 1-1 Big Ten) first conference loss, as it finishes its December conference games .500.

The Terps found themselves down 59-56 with a little over a minute left in a game that had all the makings of a heat-of-the-season conference contest. Purdue's defense dialed up the heat, forcing three straight possessions to end in either shot clock violations or a turnover late. The Terps still had one final chance at the buzzer, but Anthony Cowan Jr.

December 6 at 8:24pm

Testudo Times: GameThread: Maryland basketball vs. Purdue

It's the final night of early Big Ten basketball. Five teams are already 2-0 in conference play, and Maryland has a chance to join that pack as the No. 23 Terps visit Purdue.

It's the team's first game outside the state of Maryland this year, and it'll be a tough one. Before the Boilermakers lost two straight games to Florida State and Michigan last week, they were ranked in the top 15 (and they're still 14th in KenPom). Point guard Carsen Edwards is a potential All-American, and Purdue has shooters around him. But Maryland has talent in its own right, and when the Terps play well, they've shown they can hang with anyone.

December 6 at 5:27pm

Hammer and Rails: Maryland at Purdue: How to Watch & GameThread

It's time to defend home court. If we don't win this game it really is probably time to panic a bit on the 2018-19 season. Until now we have at least lost some tough contests away from home. Losing at Mackey is a different story. Let's get Carsen Edwards on track with fewer turnovers and better efficiency.

From: College Park, MD

Date: Thursday, December 6, 2018

Tip Time: 7PM ET

Location: West Lafayette, Indiana

Arena: Mackey Arena (14,804)

Television: BTN

Radio: Purdue Radio Network

SiriusXM Satellite: XM (Ch.

December 6 at 3:28pm

Consensus betting prediction from the Covers.com community:
Maryland Terrapins (71% consensus)... http://bit.ly/2iIdFvB

December 6 at 8:40am

Testudo Times: How to watch Maryland basketball vs. Purdue

Maryland men's basketball will play a game outside the state of Maryland for the first time all season Thursday night. The No. 23 Terps head out to West Lafayette, Indiana, to take on the unranked Purdue Boilermakers.

Maryland is coming off of a 66-59 win against the Penn State Nittany Lions in its first conference game of the season. The Terps entered halftime down by one, but late-game heroics from Anthony Cowan Jr. helped propel Maryland to the win.

The Boilermakers are coming off of two straight losses, both against ranked teams. They fell 73-72 to the then-No.

December 5 at 10:01pm

Betting Prediction for Maryland Terrapins vs Purdue Boilermakers on December 06, 2018, 7:00 PM ET

Free Betting Prediction: Maryland will WIN , Cover the Spread , and the Total will go Under .

The Purdue Boilermakers return to the Mackey Arena playing their third straight ranked team as the No. 23 Maryland Terrapins pay a visit for a Big Ten matchup. Purdue has won each of the last four meetings against Maryland, including both home-and-away games in last year's season series, and it is an 8-point favorite in tonight's game with the total opening at 149 points. Original matchup: http://bit.ly/2KVkdnK

December 5 at 2:37pm

Statfox free score prediction: 62 to 60. Total score: 122. Bet the over!

Sportsjaw is using past matchup data from statfox to generate a free Over/Under betting prediction for the game between Maryland and Purdue. View more matchup stats: http://bit.ly/2KZI5Xa

December 5 at 12:21pm

Hammer and Rails: Maryland at Purdue Preview

It has been an interesting few days to be a Purdue basketball fan. Last week we let a game at Florida State get away. It was a costly loss not because the Seminoles are a bad team, but because it would have been a huge chip in our favor come March. We then got blown out at Michigan, who is probably playing the best basketball in the nation right now. Yes, we have three losses, but they are to teams currently in the top 15, all away from home, and two on the opponents' home floor. This is all with a team replacing four long-time starters and with our All-American struggling with turnovers and his shot.

December 5 at 9:11am

Testudo Times: Maryland men's basketball vs. Purdue preview

Maryland men's basketball hits the road for the back half of its early-season conference slate, taking on Purdue in West Lafayette, Indiana, on Thursday night at 7 p.m. ET.

The Terps (7-1, 1-0 Big Ten) enter the contest as the No. 23 team in the country, moving up a spot in the rankings despite dropping their first game of the season to No. 4 Virginia last week. Maryland rebounded with a 66-59 win over Penn State at home, with Anthony Cowan Jr. scoring 15 points in each game and Bruno Fernando posting two double-doubles.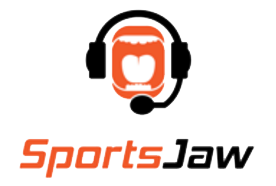 Sign in or signup to Sports Jaw to join the conversation.
To use SportsJaw, you must have cookies enabled.
If you sign up using Twitter, Facebook, or Google, we'll start you off with a network by automatically importing any followers/followees or friends already on SportsJaw. Also, we'll never post to Twitter, Facebook, or Google without your permission. For more information, please see our Login FAQ.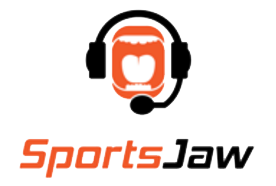 Welcome to SportsJaw
Thank you for completing your account.
We hope you enjoy the community and all it has to offer. New features are being added all of the time.