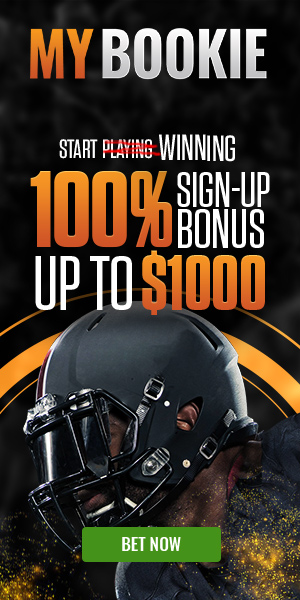 MLB Live News sorted by date
MLB Bettor Insights sorted by time
Won 50% of the Last 10 Picks.

Price has been ever bit as good as Kershaw in the post season and not sure LA deserves to be -150 today. You simply can't bet LA at -150, so the only two options are Red Sox +130 or Dodger RL (-1.5) +150. I think it's a low scoring game so leaning Red Sox win and close it out tonight.

Won 80% of the Last 10 Picks.

Nathan Eovaldi was originally expected to start for Boston tonight but he pitched in relief again in Game 3, the third time in three games this series, which rules him out for Game 4 tonight. Instead, the Red Sox figure to roll with Drew Pomeranz or Chris Sale on short rest. Rich Hill is expected to go for the Dodgers. He posted a 3.66 ERA during the regular season and he has only allowed 3 runs in 10 post season innings. I'm going to pick the Dodgers to win Game 4 because I don't trust Pomeranz and I don't trust short-rest Sale given his velocity issues since coming back from the DL. Dodgers win tonight 6-3.

Betting Pick: Dodgers -1.5 +125 (RL)

Won 50% of the Last 10 Picks.

I was all over Los Angeles in game one from a value standpoint as I thought Kershaw gave us a legitimate chance in that matchup. And game 2 unfolded about how we expected, I actually had Boston on the RL in game 2 which cashed. Tonight, Buehler has the edge over Porcello and it will be hard for the Red Sox to win 3 straight, but from from a sheer betting value perspective the only bet here is Boston +135, as you can't lay -160 odds with how hot the Red Sox are right now. I'll go out on a limb here and predict Boston Red Sox find a way to win game 3 and all but close this world series out.

LA Times: David Freese may start for Dodgers in Game 3, even with right-hander Rick Porcello on mound for Red Sox

Through the first five months of the season, the Dodgers were a middling offense against left-handed pitchers. As a group, they ranked 19th in baseball with a .711 on-base-plus-slugging percentage. That mediocrity prompted the team to acquire David Freese, a veteran corner infielder.

In the final month of the season, as the Dodgers surged to their sixth consecutive National League West title, the offense was far more formidable against left-handed pitching. The team posted an .831 OPS against left-handers in September, which was third in baseball, and not far from the team's .860 OPS against right-handed pitchers that month.

Won 50% of the Last 10 Picks.

The reasons why you will bet on Dodgers is because : 1. Red Sox pitchers can't bat. 2. Dodgers are at home. 3. Buehler. 4. Bounce. Still, -165 is just way too much for a team that has 30-35% to win against Red Sox. As for me, i will continue riding the Red Sox and with plus money? Hell yea! Bats seemed dead yesterday due to the cold, hopefully Friday night will be warm. BOL.

My Pick: Boston +140 & Over 7.5

Won 50% of the Last 10 Picks.

Nevermind my Winning rate profile, its almost impossible to reset it. Yesterday , like i said , Dodgers would of been a good bet but Kershaw sucks because he will load the bases : it did happen and Red Sox won. Today, Red sox will win again. Ryu is not better than Kershaw and he is shaky (even lost badly to Reds). After Price tasted the victory against Astros on Game 5, i think he will well perform today as well. If Dodgers will hit Price, the Red Sox will hit Ryu twice harder. No brainer. Red Sox ML and a bit in -1.5. Backers against Red Sox will tell you, it was like, that 3 run HR yesterday. BOL to all.

My Pick: Boston -150 & Under 8.5

Won 50% of the Last 10 Picks.

***LOS ANGELES +150*** Give me Kershaw tonight, Chris Sale reportedly isn't 100%, he has been experiencing shoulder problems and just got out of the hospital for stomach problems 10 days ago. In his last start against the Stro's he was in grind it out mode and fast ball was around 90-92mpg. Too many question marks around Sale tonight to lay -180, give me Kershaw all day at these prices.

This line moved to +150. How is money coming in on Boston at these odds??

Won 50% of the Last 10 Picks.

I like dodgers with plus money and with the fact that they will play hard in 1st game but i'm not confident with Kershaw. He's a ace pitcher in regular season but the more he plays, the slower he pitches. Red Sox can easily hit him. He will load the bases at 2 outs and call to the bullpen.

Sign in or signup to Sports Jaw to join the conversation.

To use SportsJaw, you must have cookies enabled.
If you sign up using Twitter, Facebook, or Google, we'll start you off with a network by automatically importing any followers/followees or friends already on SportsJaw. Also, we'll never post to Twitter, Facebook, or Google without your permission. For more information, please see our Login FAQ.

Welcome to SportsJaw

Thank you for completing your account.

We hope you enjoy the community and all it has to offer. New features are being added all of the time.