Oklahoma St.

Cowboys

Kansas St.

Wildcats
() take on the () on at the .
ODDS: OKLAST -8 o/u 62
OPEN: OKLAST o/u N/A
Rankings:
is ranked # in offense and # in defense while is ranked # offensively and # defensively.
Oklahoma St. Stats
Passing Yards
307.9
12th
Rushing Yards
192.1
47th
Points For
38.4
38th
Points Against
32.4
96th
Kansas St. Stats
Passing Yards
162.1
118th
Rushing Yards
182.6
53rd
Points For
23.2
74th
Points Against
25.4
52nd
Betting Trends:

are ( ATS) this season
o/u is the last 10 games
are ( ATS) this season
o/u is the last 10 games
Prediction: 0 - 0.
Betting Pick: and UNDER .
Bettor Insights
No chatter activity yet! Get the conversation started.
October 8 at 9:07am

Oklahoma State Cowboys (4-2) take on the Kansas State Wildcats (2-4) on October 13, 2018, 12:00 PM ET at the Snyder Family Stadium

Betting odds:
Cowboys-8.5 and Wildcats+9.5. Over/Under: 62.

Rankings:
Oklahoma State is ranked #15 in offense and #79 in defense while Kansas State is ranked #110 offensively and #76 defensively.

ATS Betting Trends:
Oklahoma State Cowboys is 1-2 (1-2 ATS) and Kansas State Wildcats is 0-3 (2-1 ATS). The over / under for Oklahoma State the past 10 games is 2-1 while Kansas State Wildcats o/u is 1-2.

Predicted Score: Cowboys 2 - Wildcats 25.
SJ Computer Pick: Kansas State Wildcats +9.5 and UNDER 62.

Computer Prediction - SJ Computer Picks is a free prediction tool using fundamental MLB handicapping metrics: starting pitcher ERAs & WHIPs, bull pen ERAs, MLB rankings and run score differentials.

October 13 at 9:05am

Free Score Prediction: Oklahoma State 31 – Kansas State 21 http://bit.ly/2Px4Xz0

Oklahoma St Cowboys vs. Kansas St Wildcats 101318-Free Pick, CFB OddsOklahoma State Cowboys vs. Kansas State Wildcats free predictions 10-13-2018: Keep visiting Cappers Picks for free NCAAF picks, betting odds & previews. http://bit.ly/2Px4Xz0
October 13 at 8:31am

Consensus betting prediction from the Covers.com community:
Oklahoma St. Cowboys (68% consensus). Oklahoma State coach Mike Gundys defense was unexpectedly gashed by a mediocre Iowa State offense last week resulting in a 48-42 setback. The Cowboys will try to tighten things up on that side of the ball and get back to .500 in Big 12 play Saturday when they visit a Kansas State team that Gundy warns is better than people think despite losing three straight... http://bit.ly/2E5jPPw
October 13 at 8:02am

Won 50% of the Last 10 Picks.

***KANSAS STATE +7****Its tough to know what to make of Oklahoma State from week to week, but following two unexpected losses in three games, much of the luster is wearing off the team and their defense has been flat out bad this season. Over their last three weeks, OK State has given up a combined 117 points. As for Kansas State, they really couldnt get much going through the air against Baylor and allowed 20 points in the fourth quarter. The Wildcats 34 points did break a pretty limp offensive trend over the previous couple of games, though and they looked good in a tough loss at home to Texas. Kansas State is different team at home and this Ok State defense can't be trusted. I'll take the free touchdown and take K. State +7.
October 12 at 11:28pm

Betting Prediction for Oklahoma State Cowboys vs Kansas State Wildcats on October 13, 2018, 12:00 PM ET

Free Betting Prediction: Oklahoma State will WIN , Cover the Spread , and the Total will go Over .

No Preview Currently Available. Original matchup: http://bit.ly/2ywifVh
October 10 at 3:06pm

Won 50% of the Last 10 Picks.

I usually don't like Betting against Kansas St. at home, but I kind of do like the Cowboys here. If Baylor can beat them in the air, so can Ok. St. High scoring imo. What y'all think?

My Pick: Over 61.5

@CoachJH

This game caught my eye too and first reaction was Ok State but 7 points is a lot in Little Manhattan. The Ok State defense is a concern this year....Iowa St. went through them like shit through a goose last Saturday and so did Texas Tech. Kansas St. is big up front offensively and their offense has looked much better after they made the switch at quarterback. Like you said, I don't like betting against K. State at home either. I think Ok. State has more big play makers but their defense is terrible and K. State will move the ball against them. Over OVER 61.5 might be the play here, otherwise I would take K. State in the points in what should be a close game.

@Carl8pcParlays

Thanks dude! Yeah I think I'll stay away. Yeah I agree w/ the over. I already got the over in a parlay. Boom.

@VFernandez

K. State doesn't score a lot of points but that might against this Ok State defense.

October 8 at 6:22am

Statfox free score prediction: 31 to 23. Total score: 54. Bet the over!

Sportsjaw is using past matchup data from statfox to generate a free Over/Under betting prediction for the game between Oklahoma State and Kansas State. View more matchup stats: http://bit.ly/2yoCsMr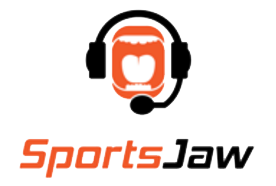 Sign in or signup to Sports Jaw to join the conversation.
To use SportsJaw, you must have cookies enabled.
If you sign up using Twitter, Facebook, or Google, we'll start you off with a network by automatically importing any followers/followees or friends already on SportsJaw. Also, we'll never post to Twitter, Facebook, or Google without your permission. For more information, please see our Login FAQ.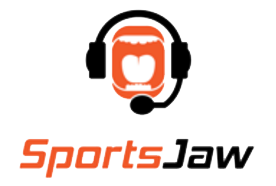 Welcome to SportsJaw
Thank you for completing your account.
We hope you enjoy the community and all it has to offer. New features are being added all of the time.