Pick

Center

10:00pm EST

12/6/2018
Phoenix vs Portland Predictions
1,426 picks on the side and 611 on the total.
Make Your Pick
Phoenix

Suns

Portland

Trail Blazers
Phoenix Suns (4-20) take on the Portland Trail Blazers (13-11) on December 06, 2018, 10:00 PM ET at the Moda Center.
ODDS: POR -12.5 o/u 211.0
OPEN: POR -14 o/u 215
Rankings:
Phoenix is ranked #28 in offense and #25 in defense while Portland is ranked #10 offensively and #20 defensively.
Phoenix Stats
Points PG
102.2
30th
Rebounds PG
40.0
29th
Assists PG
23.5
18th
Points Allowed
113.8
25th
Portland Stats
Points PG
112.3
10th
Rebounds PG
49.5
2nd
Assists PG
20.9
28th
Points Allowed
110.4
15th
Betting Trends:

Suns are 4-20 (8-16 ATS) this season
Phoenix o/u is 4-6 the last 10 games
Phoenix is 0-5 ATS in its last 5 games
Phoenix is 0-5 SU in its last 5 games
Trail Blazers are 13-11 (11-13 ATS) this season
Portland o/u is 7-3 the last 10 games
Portland is 0-5 ATS in its last 5 games
Portland is 1-6 SU in its last 7 games
Prediction: Suns 102 - Trail Blazers 114.
Betting Pick: Portland Trail Blazers -12.5 and OVER 212.
Computer Prediction - Sportsjaw Scorecaster is a free prediction tool using fundamental NBA handicapping metrics: offensive & defensive stats, NBA rankings, score differentials, points scored, FG % and points allowed.
Bettor Insights
No chatter activity yet! Get the conversation started.
December 6 at 12:12pm

Blazers at home are a really good team and it doesn't help the Suns that Devin Booker is out once again. I won't be surprised if Blazers win by 17-20 points. But I'm going to bet on Blazers winning by 3 or more points in 1st Quarter.

@maurice76

Portland has lost last 3 games to mediocre teams, Booker hurts but I still like Phoenix

December 6 at 9:56pm

Bright Side Of The Sun: Open Thread: Phoenix Suns (4-20) vs. Portland Trail Blazers (13-11)

Probable starters:

Will the Suns even be able to keep this matchup close without Devin Booker and T.J. Warren ?
How will Ayton respond after saying he pretty much gave up after the first quarter on Tuesday?


There are countless subplots to follow along with in this one, but most of them revolve around the current state of the Suns. This one might get ugly again, too.

Follow along in the comments section below, Bright Side readers.

December 6 at 7:28pm

Official Site of the Suns: Suns Sneak Peek: Suns at Trail Blazers

The Suns travel to Portland to face the Trail Blazers for the first time this season in the first half of a back-to-back set (Miami in Phoenix on Friday).

SUNS VS BLAZERS HISTORY:

The last time the Suns visited Portland, Devin Booker went off for 43 points.

Troy Daniels from on fire from deep in the same game, notching 18 points on six three-pointers.

The Suns hold the all-time record against the Trail Blazers with a 120-103 advantage.

DE'ANTHONY'S BIG NIGHT:

De'Anthony Melton scored a career- high 21 points on 9-of-12 shooting from the field, including 3-of-4 from three-point range on Tuesday against Sacramento.

December 6 at 5:40pm

Consensus betting prediction from the Covers.com community:
Portland Trail Blazers (56% consensus). The slumping Portland Trail Blazers look to take advantage of struggling Phoenix when they host the Suns on Thursday. Portland has lost three straight games and six of its last seven games as it entertains a Phoenix squad with six straight setbacks and the NBA's worst record... http://bit.ly/2B27bSW

December 6 at 3:25pm

Bright Side Of The Sun: Preview: Star-less Suns head to Portland to take on Lillard and Trail Blazers

When: Thursday, 8:00 p.m. AZ

Where: Moda Center, Portland, Oregon

TV: Fox Sports Arizona

Radio: 98.7 FM

<strong>Probable Starters</strong>

Buckle up. We haven't seen a contest as ugly as Tuesday's against the Kings since at least last year's Spurs fiasco, if not further back, the first three games of the 2017 season that ultimately cost Earl Watson his job. It likely will not be much prettier this evening in Portland, as the backcourt star power of the Trail Blazers is one of the worst matchups imaginable for the Suns without Devin Booker.

December 6 at 12:16pm

Official Site of the Blazers: Trail Blazers Return From Winless Trip To Host Suns

After losing seven of their last eight, including their last three, the Portland Trail Blazers (13-11) return home from a two-game trip to host the Phoenix Suns (4-20) for the first time this season Thursday night at the Moda Center. Tipoff is scheduled for 7 p.m.

SERIES NOTES

ALL TIME: Suns lead, 120-103
IN PORTLAND: Trail Blazers lead, 69-43
AT THE SUNS: Suns lead, 77-34
LAST PORTLAND WIN: 106-104, 2/24/18 (Phoenix)
LAST SUNS WIN: 118-115 (ot), 11/2/16 (Phoenix)
CURRENT WIN STREAK: Seven (Portland)

GAME NOTES

* Thursday's game marks the first of three meetings between the Trail Blazers and the Suns during the 2018-19 season.

December 6 at 5:00am

Blazer's Edge: Portland Trail Blazers vs. Phoenix Suns Preview

Thursday, December 6 - 7:00 p.m. PT
Blazers injuries: CJ McCollum (questionable)
Suns injuries: Devin Booker (out); T.J. Warren (out)
How to watch on TV: NBCSNW, NBA League Pass (outside of Portland)
How to stream: YouTube Live TV, Playstation Vue, Hulu Live TV, FuboTV, NBA League Pass (outside of Portland)
Radio: 620 AM
SBN Affiliate: Bright Side of the Sun

The Portland Trail Blazers return to the Moda Center after a poor showing during their 2-game Texas road trip.

December 5 at 10:22pm

Betting Prediction for Phoenix Suns vs Portland Trail Blazers on December 06, 2018, 10:00 PM ET

Free Betting Prediction: Portland will WIN , Phoenix will Cover , and the Total will go Over .

A losing streak is coming to an end tonight as the Portland Trail Blazers return home looking to put a stop to their three-game losing slide, while the Phoenix Suns are aiming to shut down their six-game skid. Portland has won each of the last six contests with Phoenix and hasn't lost to the Suns at the Moda Center since 2015. The Trail Blazers are a 13.5-point favorite in tonight's game with the total opening at 216 points. Original matchup: http://bit.ly/2KXVaAi

December 5 at 3:26pm

Statfox free score prediction: 106 to 114. Total score: 220. Bet the over!

Sportsjaw is using past matchup data from statfox to generate a free Over/Under betting prediction for the game between Phoenix and Portland. View more matchup stats: http://bit.ly/2SqtzKO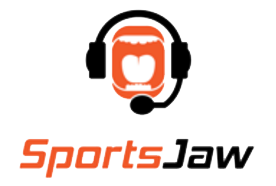 Sign in or signup to Sports Jaw to join the conversation.
To use SportsJaw, you must have cookies enabled.
If you sign up using Twitter, Facebook, or Google, we'll start you off with a network by automatically importing any followers/followees or friends already on SportsJaw. Also, we'll never post to Twitter, Facebook, or Google without your permission. For more information, please see our Login FAQ.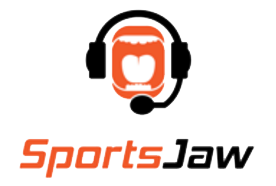 Welcome to SportsJaw
Thank you for completing your account.
We hope you enjoy the community and all it has to offer. New features are being added all of the time.